This SB weekend, we are bringing Blitz users an exclusive deal for the Panini e-commerce app, Panini Direct!
All you need to do is purchase either the Chiefs or Bucs Emoji Team pack from the Blitz Super Bowl LV Pack Store before 02/11 at 10am CST.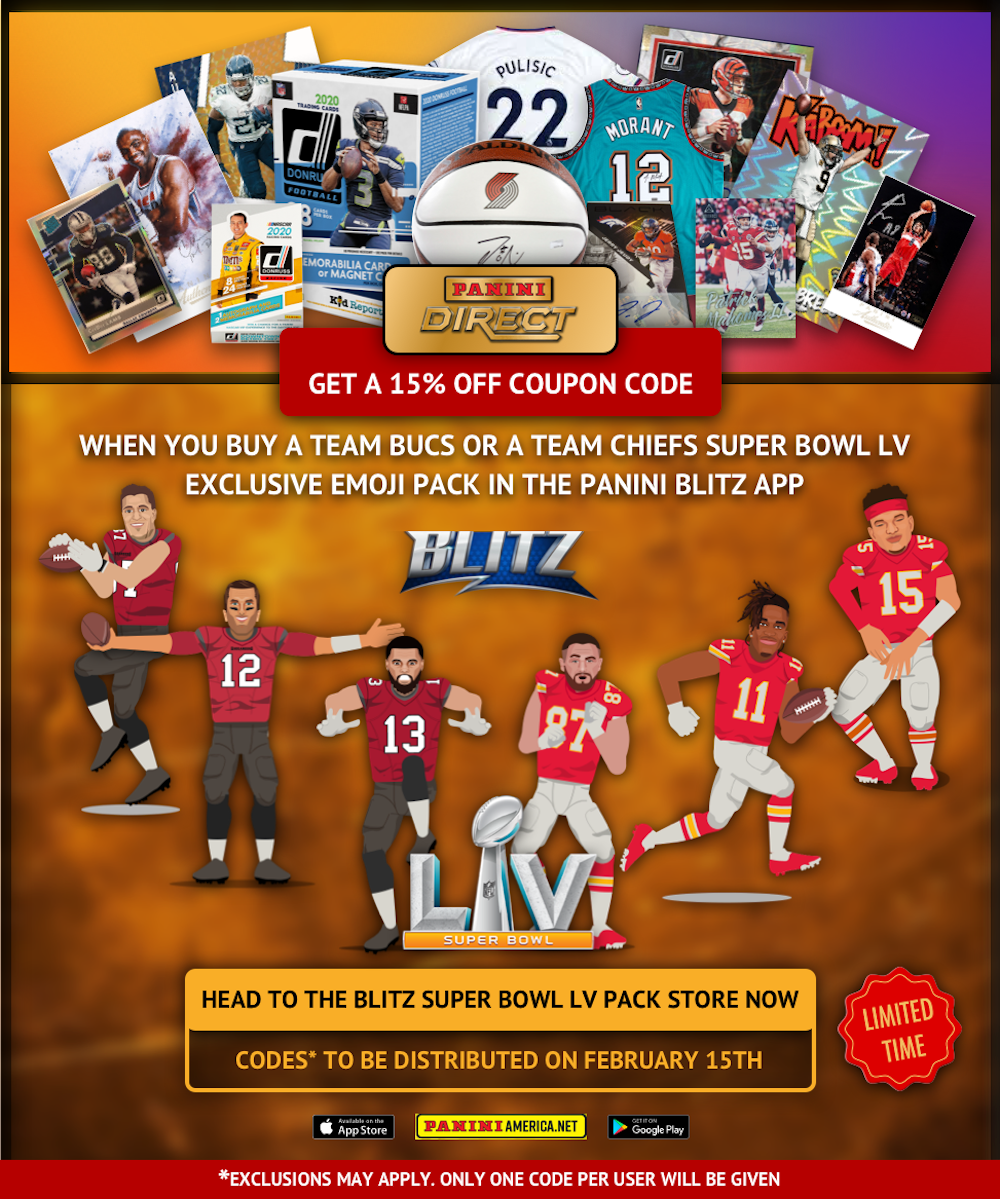 For just $24.99 on Blitz, you will get a pack of exciting emoji cards of the featured players of either Team Bucs or Team Chiefs, along with 10 Days of VIP access and also receive a 1 time 15% discount code for use in Panini Direct!
Terms & Conditions:
One code per person

Coupon codes will be distributed on Feb 16th, 2021.

Codes will be valid until December 31st, 2021.

Coupon cannot be combined with any other promotion.

 Coupon can be applied to eligible products only. Exclusions apply.

 
What is Direct?
The Panini Direct app offers the best physical trading card and sticker products across – NFL, NBA, NASCAR, MLBPA, NHL, Disney & more! Panini Direct app enables purchases directly from your mobile phone. Available on AppStore & PlayStore!
Don't miss out on this Panini Direct Super Bowl Exclusive Offer on Blitz!