New Panini Instant cards for the 2021 NFL Season have arrived on Blitz! Panini Instant brings the latest NFL action straight to your card collections! Panini Instant inserts feature significant moments, great plays and outstanding performances from throughout the season.
Panini Instant cards are also available in physical form through the Panini American website. You can get the physical versions of the Panini Instant trading cards by going to the Panini Instant website (http://store.paniniamerica.net/panini-instant/nfl.html) and ordering there!
For our Blitz Digital fans, every week we will release new cards featuring outstanding performances and moments from throughout the NFL season. Cards will be available in a regular version and special color variations.  All Panini Instant cards will be available for 1 week only or until sold out.
Today's Panini Instant gives you a look at the Week 4 NFL Highlights!
Panini Instant cards will be available in the following variations:
Instant – Available for 1 Week
Instant Black – Max count of 500 each
Instant Cracked Ice – Max count of 150 each
Instant Signature – Max count of 50 each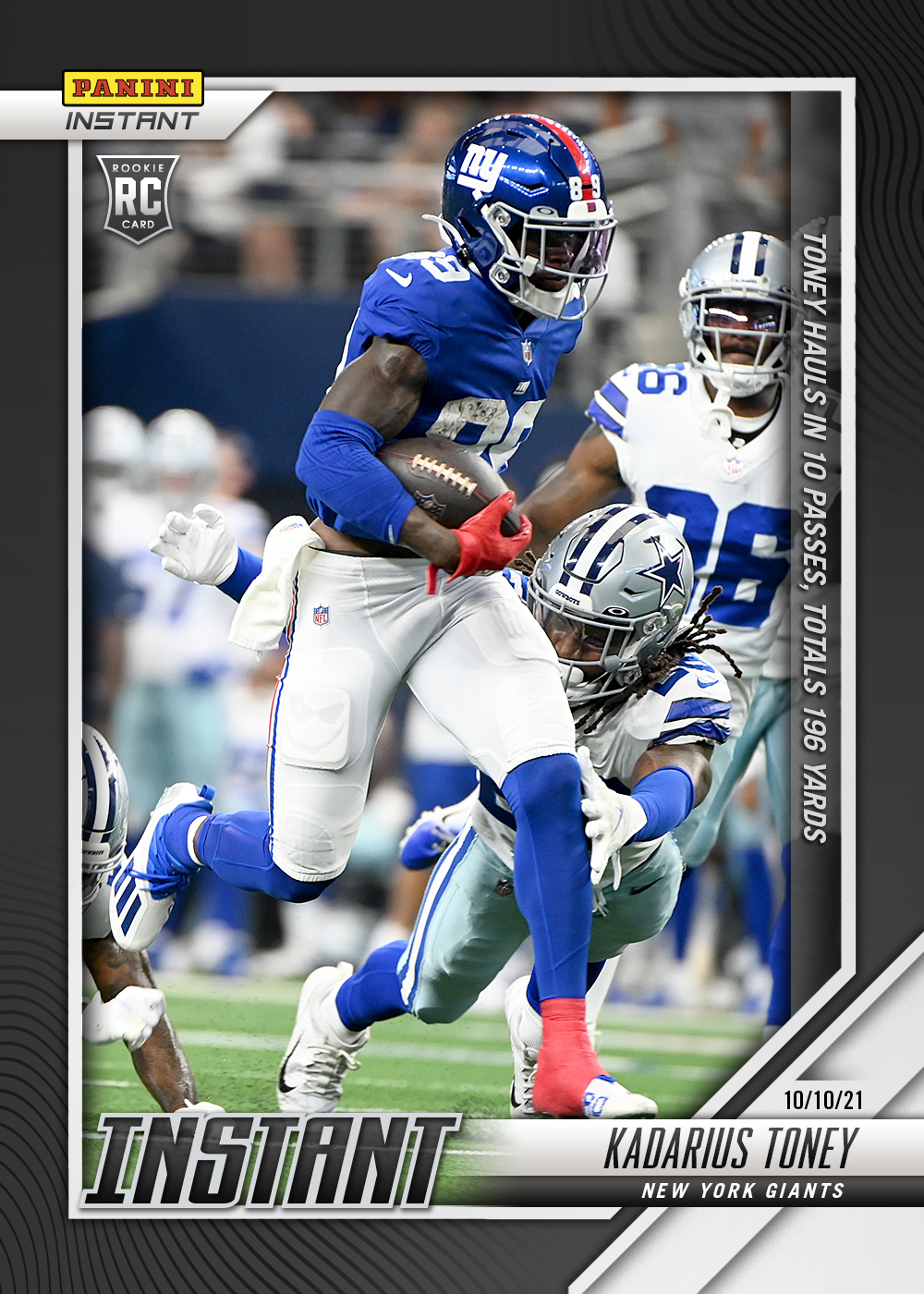 Panini Instant Week 5 cards including the following players:
Kyle Pitts
Ja'Marr Chase
Davante Adams
Najee Harris
Tom Brady
Chuba Hubbard
Davis Mills
Justin Fields
Justin Herbert
Kadarius Toney
Josh Allen
Lamar Jackson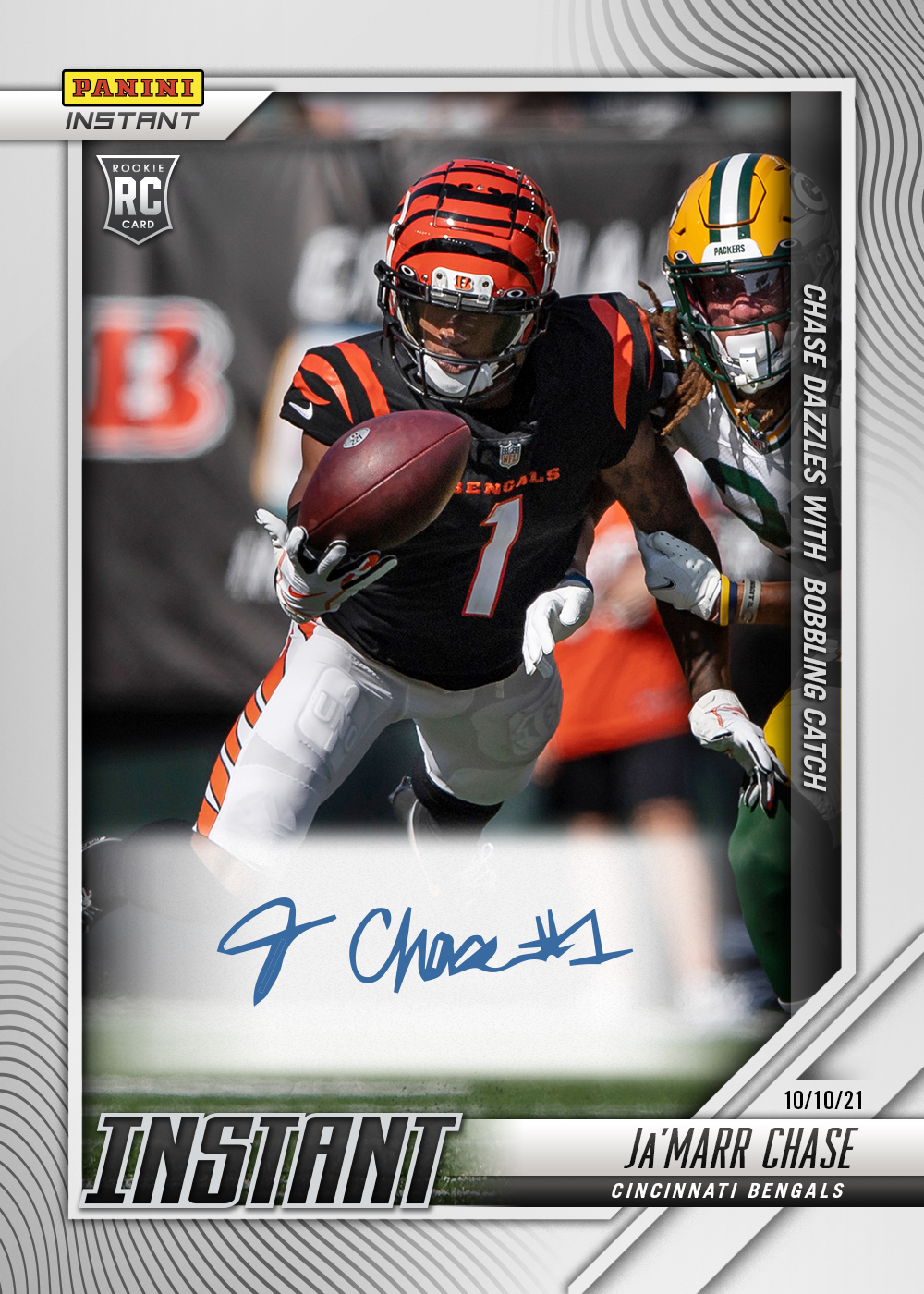 Instant cards are available in the following packs and will be available until 10/27/21  @10 AM CT:
Instant Pack – 500 coins – 1:5 Chance for Instant Cards! 1:25 chance for Black Variations!
Instant VIP Pack – 500 coins – 1 Guaranteed Instant insert! 1:10 chance for Black and 1:40 chance for Cracked Variations!
Instant Signature Pack – $4.99 USD – 1 Guaranteed Instant, Instant Black, Instant Cracked Ice AND Exclusive Instant Signature per pack! 
To gain VIP status and access the Blitz VIP Store, just make any coin purchase in the Blitz Coin Store. VIP store access is based on the amount of coins purchased. Visit the coin store for details!