Article Dated: 19th Mar, 2020
Impeccable has come back to Blitz! The most popular NFL sports card brands are now available digitally with Blitz. Collectors can find a wide variety of Rookies, Inserts, Signatures and Memorabilia cards within the Impeccable set. The Impeccable set includes 99 veteran and retired players along with over 20 different Insert, Signature and Memorabilia sets! Every card in Impeccable is limited to 99 or less!
This season you can get a chance to be one of the first collectors to get Impeccable with the First Off The Line Packs! The First Off the Line Impeccable packs will be available in limited quantities before the official Impeccable release in the coming days. Each First Off The Line Impeccable pack includes a FOTL Exclusive Platinum Variation limited to 3 PLUS 1 FOTL Exclusive Digital Printing Plate 1-of-1 card!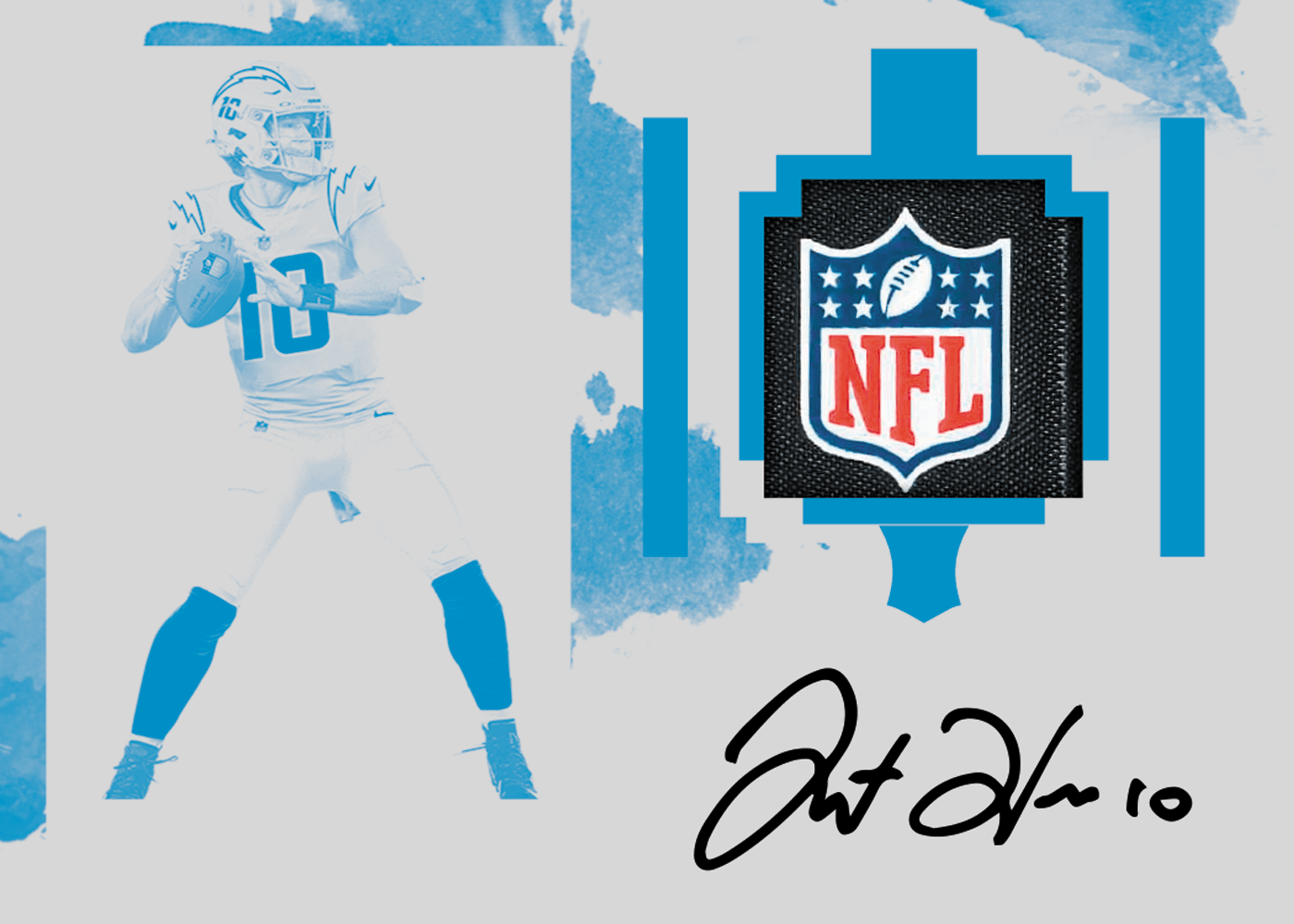 The Impeccable Set includes 99 veteran and retired cards. Each Impeccable Base card is available in the following variations.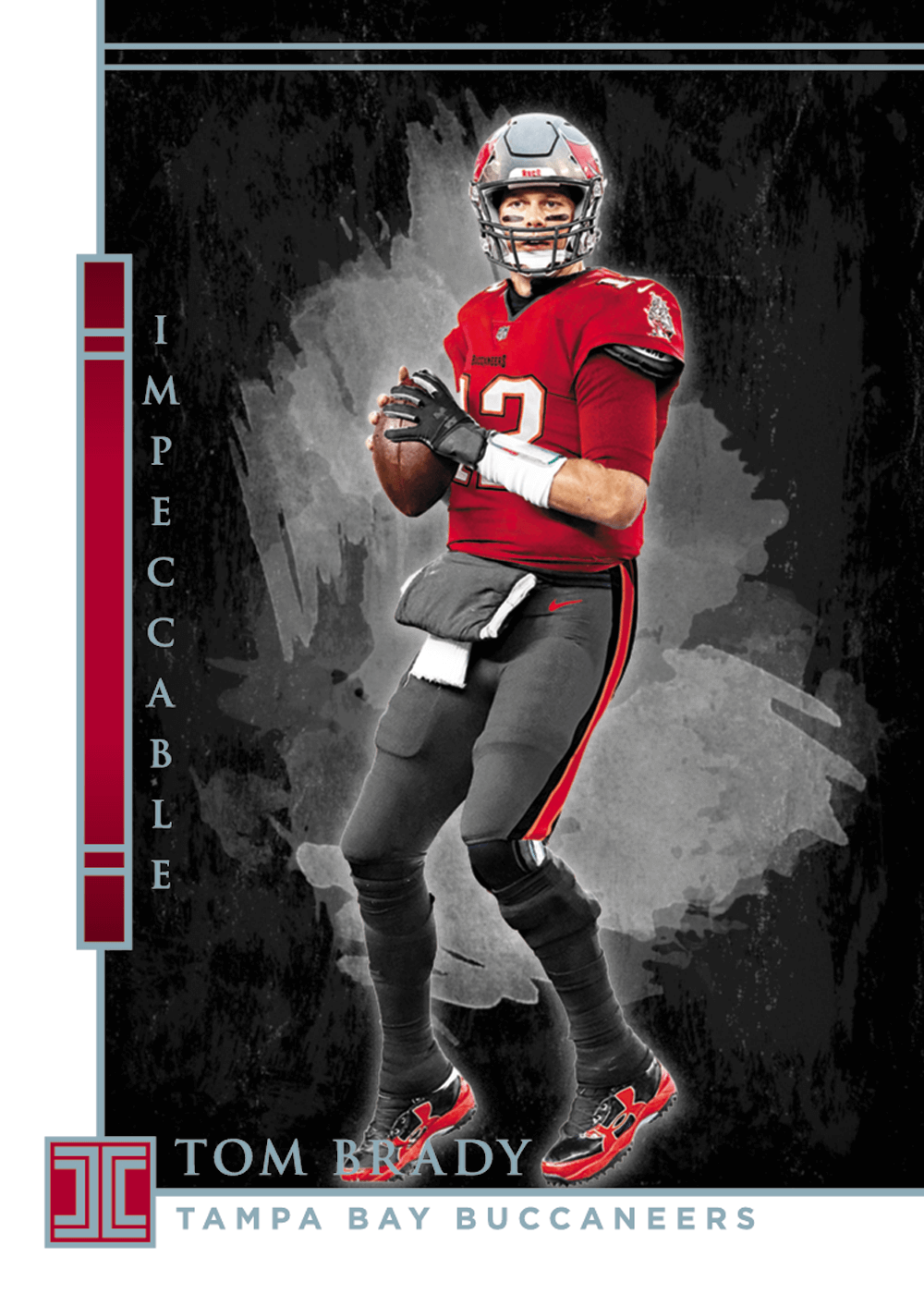 Base – Limited to 99 each
Gold – Limited to 49 each
Red – Limited to 25 each
Green – Limited to 10 each
Platinum – Limited to 3 – FOTL Exclusive
Printing Plates – Limited to 1 – FOTL Exclusive
Rookie Helmet and Patch Autographs: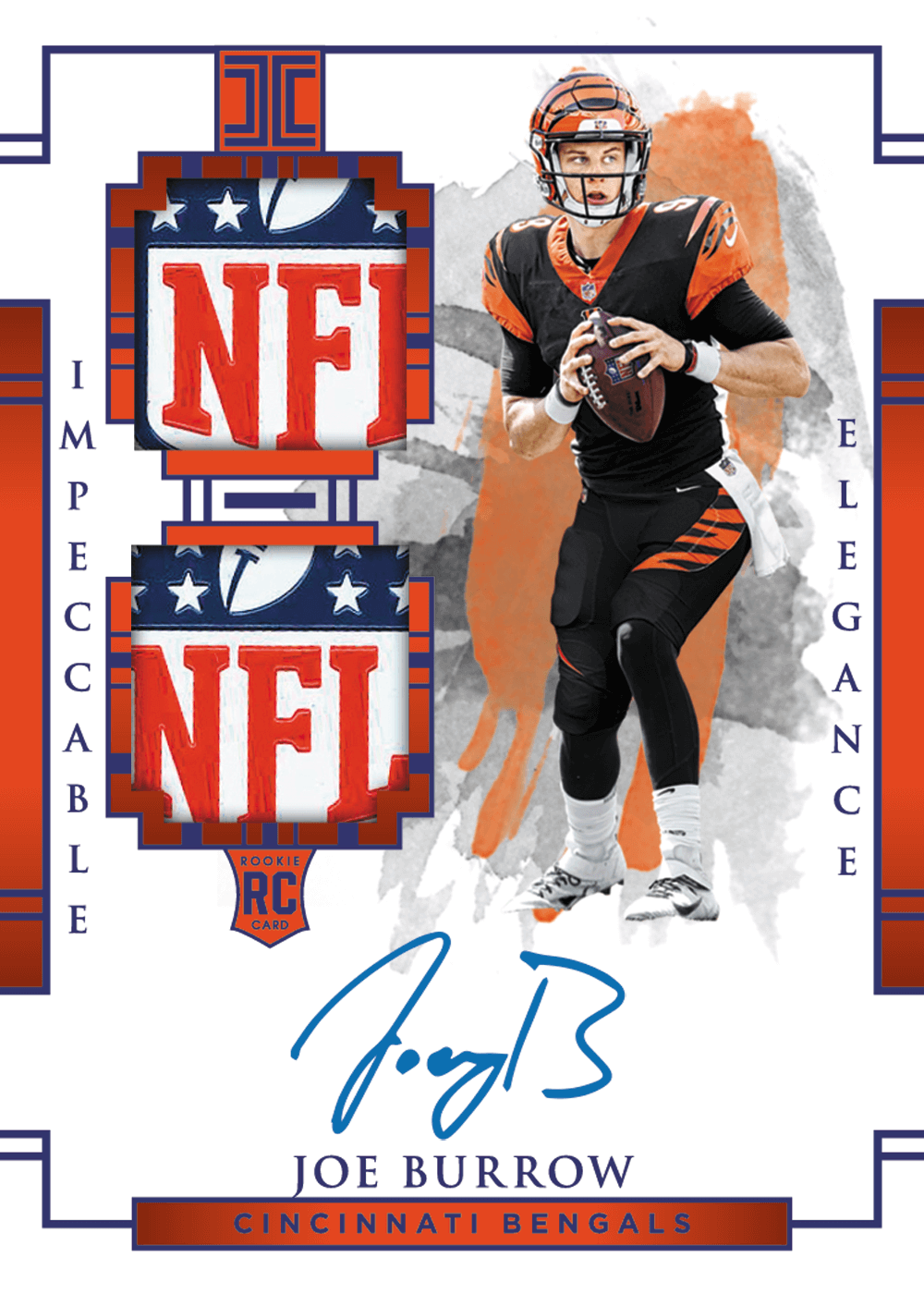 Rookie Helmet and Patch Autograph – 42 Total Cards – Limited to 99 each
Gold Variation – Limited to 25
Emerald Variation – Limited to 10
Platinum Variation – Limited to 3 – FOTL Exclusive
Patch Autographs: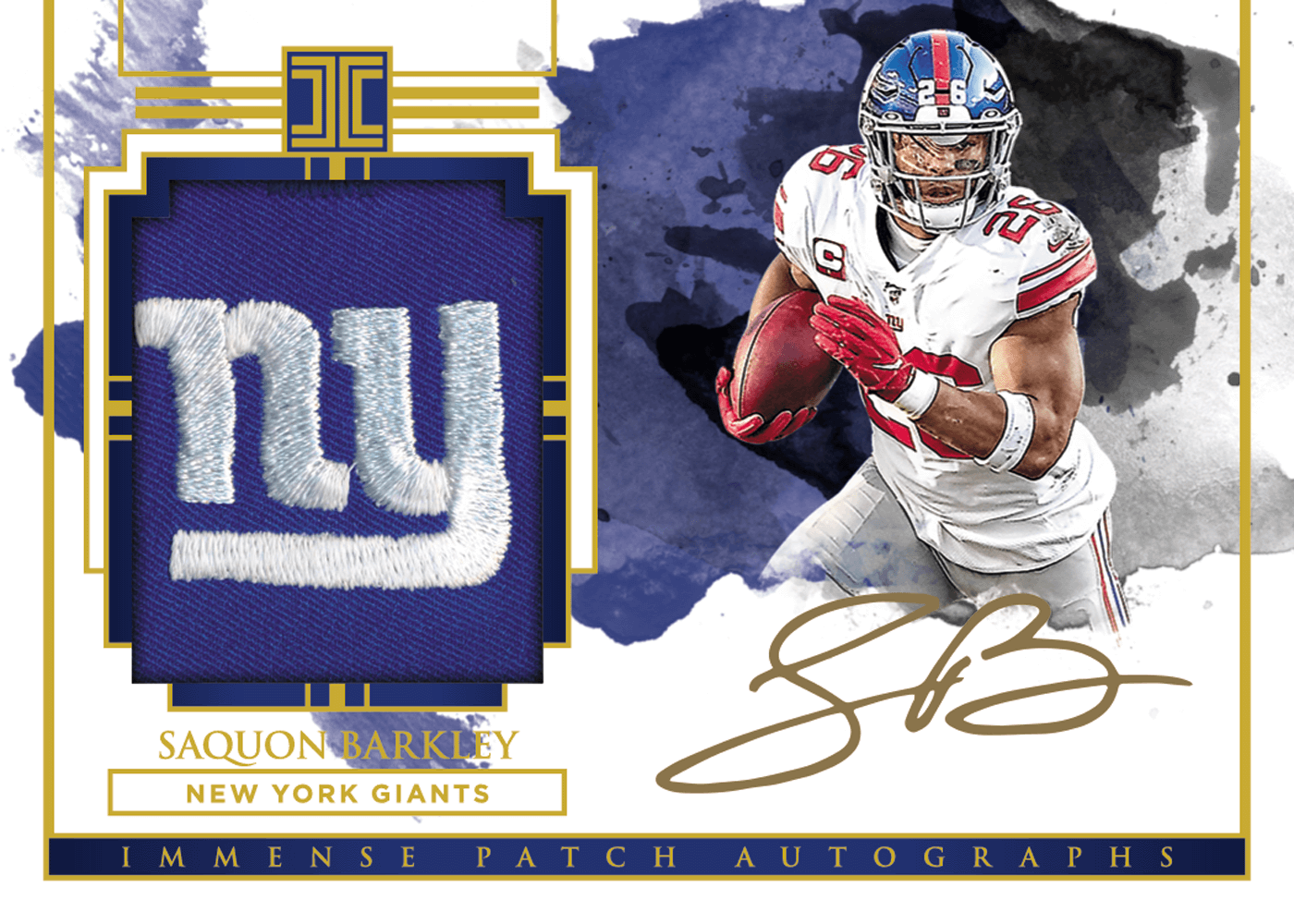 Elegance Veteran Patch Autograph – 23 Total Cards – Limited to 99 each
Elegance Veteran Patch Autograph Gold – Limited to 25
Elegance Veteran Patch Autograph Emerald – Limited to 10
Elegance Veteran Patch Autograph Platinum – Limited to 3 – FOTL Exclusive
Elegance Retired Patch Autograph – 20 Total Cards – Limited to 99 each
Elegance Retired Patch Autograph Gold – Limited to 25
Elegance Retired Patch Autograph Emerald – Limited to 10
Elegance Retired Patch Autograph Platinum – Limited to 3 – FOTL Exclusive
Extravagance Patch Autograph – 15 Total Cards – Limited to 99 each
Extravagance Patch Autograph Gold – Limited to 25
Extravagance Patch Autograph Emerald – Limited to 10
Extravagance Patch Autograph Platinum – Limited to 3 – FOTL Exclusive
Rookie Patch Autograph – 20 Total Cards – Limited to 99 each
Rookie Patch Autograph Gold – Limited to 25
Rookie Patch Autograph Platinum – Limited to 3 – FOTL Exclusive
Rookie Patch Autograph Printing Plates – Limited to 1 – FOTL Exclusive
Immense Patch Autograph – 15 Total Cards – Limited to 99 each
Immense Patch Autograph Gold – Limited to 25
Immense Patch Autograph Platinum – Limited to 3 – FOTL Exclusive
Immense Patch Autograph Printing Plates – Limited to 1 – FOTL Exclusive
Autographs: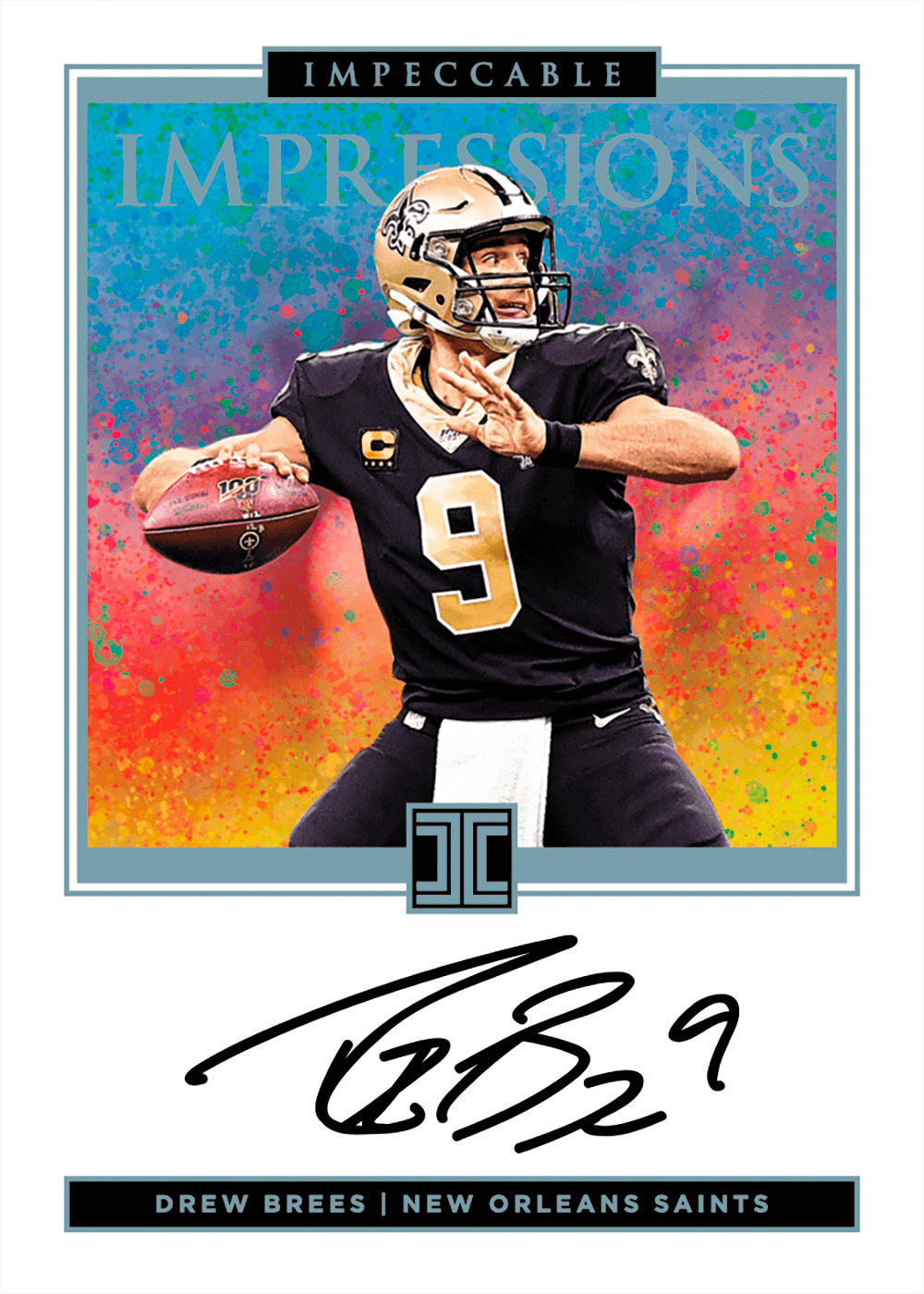 Impeccable Impressions – 15 Cards – Limited to 25
Impeccable Jersey Number Autographs – 10 Cards – Limited to 25
Logo Autographs – 10 Cards – Limited to 25
Masterstrokes – 18 Cards – Limited to 25
Nickname Autographs – 10 Cards – Limited to 25
First Ballot Signatures – 10 Cards – Limited to 25
Super Bowl Champion Signatures – 23 Cards – Limited to 25
Indelible Ink – 50 Cards – Limited to 99
Indelible Ink Gold – Limited to 25
Indelible Ink Platinum – Limited to 3 – FOTL Exclusive
Indelible Ink Printing Plate – LImited to 1 – FOTL Exclusive
Impeccable Victory – 23 Cards – Limited to 99
Impeccable Victory Gold – Limited to 25
Impeccable Victory Platinum – Limited to 3 – FOTL Exclusive
Impeccable Victory Printing Plate – LImited to 1 – FOTL Exclusive
Canvas Creations – 24 Cards – Limited to 99
Canvas Creations Gold – Limited to 25
Canvas Creations Platinum – Limited to 3 – FOTL Exclusive
Canvas Creations Printing Plate – LImited to 1 – FOTL Exclusive
Rookie Landscape – 20 Cards – Limited to 99
Rookie Landscape Gold – Limited to 25
Rookie Landscape Platinum – Limited to 3 – FOTL Exclusive
Rookie Landscape Printing Plate – LImited to 1 – FOTL Exclusive
Rookie Autographs – 30 Cards – Limited to 99
Rookie Autographs Gold – Limited to 25
Rookie Autographs Platinum – Limited to 3 – FOTL Exclusive
Rookie Autographs Printing Plate – LImited to 1 – FOTL Exclusive
Metal Inserts:
Silver NFL Shields – 50 Cards – Limited to 25
Gold NFL Shields – 50 Cards – Limited to 10
Silver Super Bowls – 40 Cards – Limited to 25
Look for these Impeccable packs and offers:
2020 Impeccable FOTL Pack – Available until Sold Out
9 total Cards
Cost – $24.99 per pack
1 Guaranteed Platinum Variation limited to 3 – FOTL Exclusive
1 Guaranteed Digital Printing Plate limited to 1 – FOTL Exclusive
2 Base or Base Parallels
2 Autograph Memorabilia
2 Autographs
1:3 chance for Printing Plates or Metal Cards (packs without Metal cards will receive a Contenders base in its place)
2020 Impeccable 5-Pack FOTL Box
Cost – $99.99 USD
Contains 5 Impeccable FOTL Packs
2020 Impeccable Premium Pack
7 total Cards
Cost – $19.99 per pack
2 Base or Base Parallels
2 Autograph Memorabilia
2 Autographs
1:3 chance for Printing Plates or Metal Cards (packs without Metal cards will receive a Contenders or a Prizm base in its place)
2020 Impeccable Premium 3-Pack Box
Cost – $49.99 USD
Contains 3 Impeccable Premium Packs
2020 Impeccable VIP Coin Pack – Only 500 Packs Available
7 total Cards
100,00 Coins
2 Base or Base Parallels
2 Autograph Memorabilia
2 Autographs
1:3 chance for Printing Plates or Metal Cards (packs without Metal cards will receive a Contenders or Prizm base in its place)