NFLPA Rookie Premiere Personalizations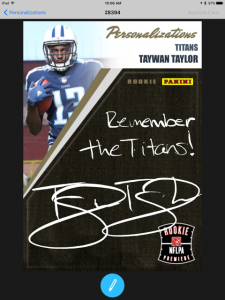 ***UPDATE – This week only, get 1000 more coins with the Personalizations Bundle. Get 3,000 Coins with every Personalization pack purchase instead of 2,000! Valid until 6/5/17 11:59pm PST***
**Check the OFFERS Section in the store to get your Personalizations pack!**
Our final 2017 NFLPA Rookie Premiere offering is also our most limited! All 37 attendees from this year's 2017 NFLPA Rookie Premiere have signed special inscriptions in our Personalizations set.  Some inscriptions are simple while others have gone above and beyond to make their cards especially unique. Gridiron users now have the opportunity to add some unique signatures and inscriptions to their collections.
Personalization inserts come in two variations- Silver and Black
Silver – Limited to just 25 copies each: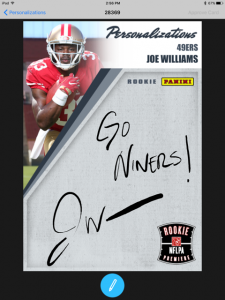 Black – Limited to only 10 copies: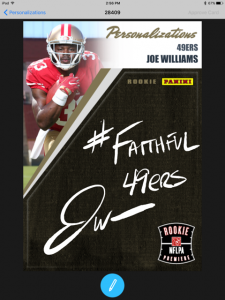 Personalizations will only be available in the following pack:
Personalizations Pack – $19.99 USD – Includes one guaranteed Silver or Black Personalizations insert PLUS 2000 Gridiron Coins.
Here is just a sampling of some of the Personalizations you'll find within the pack: