NFL season has kicked off! Set up your dream teams in our Blitz contests & win amazing prizes!
Blitz Contest Tie-Breaking Rule: In the event that multiple users finish with the same score, the average Power Ranking of cards used by users will be the deciding factor for placement in the contest leaderboard.
As each individual card in the app has its own unique Power Ranking, this stat will be used as the tie-breaker. For example, if 5 users finish with a Contest score of 8,000 points. The winner will be decided by taking the average of the Power Ranking from the cards used by the users in the contest.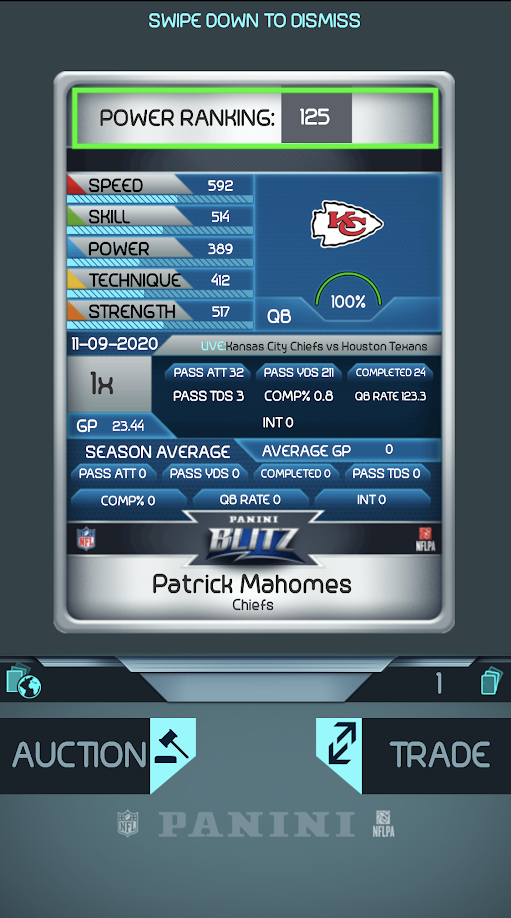 We hope this clarifies the tie-breaking rule for Contests, and that you continue to enjoy the module during the NFL matchups!