Blitz Store restocked! Get them before they're gone!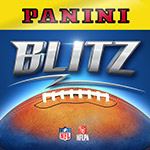 We have just restocked packs from multiple 2017 Blitz collections in the Blitz Store. Packs from the following brands have been restocked:
Prizm
Donruss
Elite
Playoff
Pantheon
Origins 
Absolute
Unparalleled
Certified
Panini
These packs will be available until the final week of May and will then be retired to make way for the new end-of-year premium 2017 sets and the new 2018 collections. Get them before they're gone!