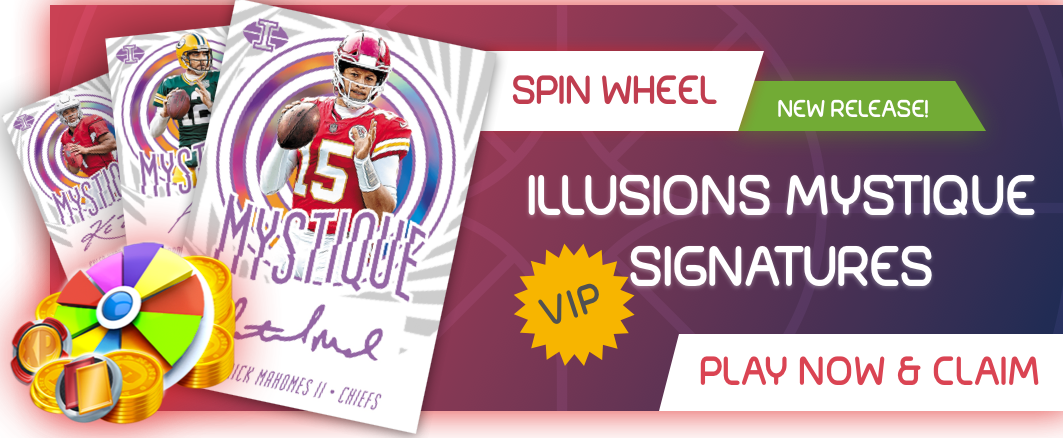 New to Blitz to get us past our Football withdrawl is the Spin Wheel! Claim your daily free spins & score exclusive cards and tons of rewards! Become a VIP, and get access to even better rewards. Spin & Win!!
The new Spin Wheel can be found under the Rewards section on the  Homescreen. Be sure to claim your spins since you won't want to miss our Spin Wheel Exclusive Content, every week.
For this week you have the ability to win Illusions Mystique Cards on Spin Wheel. Mystique Signatures will be only available in the VIP Wheel.
Users will initially get 5 spins on their first visit, and once those are exhausted, can claim 1 free spin every hour moving forward!