Article date: 20 Mar 2020
NFL Blitz has some of the greatest users and communities you can find in the digital world! During these challenging times, we wanted to say THANK YOU to our collector community for spending some time with us every day. While many people are looking to find more things to do at home, we wanted to help out in the only way we can….with packs!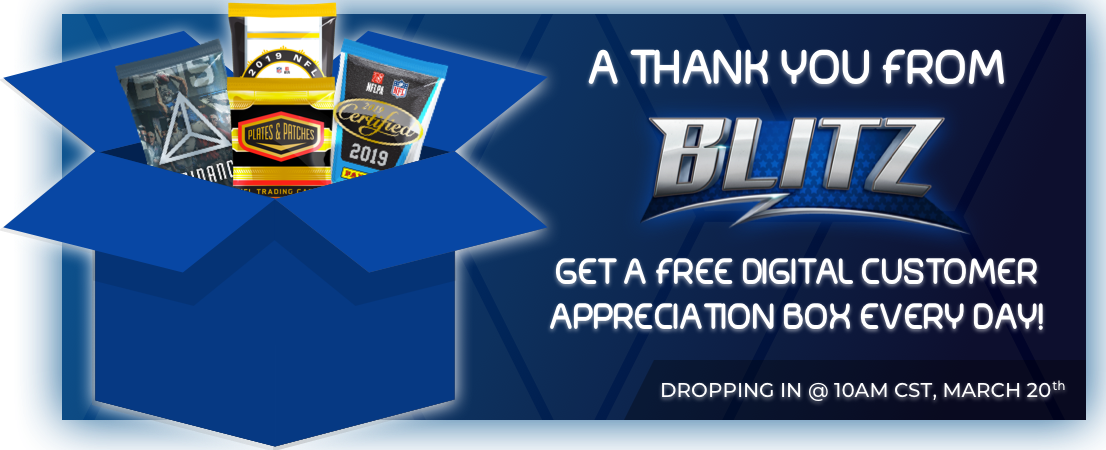 Starting at 10 am CT – As a thank you to our users, for the next 5 days all Blitz users will get a free digital Customer Appreciation Box every day! This box contains 5 packs with 10 cards in it, and features a variety of brands from the last few years including Plates & Patches, Luminance, Classic and more!
Don't worry if you miss a day, your box will stick around until you have time to open it! We hope to provide a bit of distraction and fun while we're all spending a bit less time together!