Enjoying our new NFL Draft Rated Rookie and Animated cards? If so, you're in luck!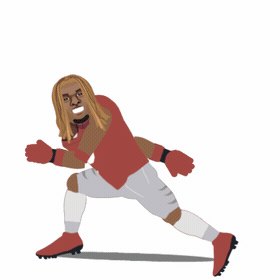 On May 4th, Blitz users that own BOTH the regular Rated Rookie and Animated Rated Rookie cards of a specific player, will receive an updated animated Rated Rookie card showing the player transition from his school colors to his NFL colors!
Blitz Draft Day packs will remain on sale through May 3rd. Don't forget to join us tonight and tomorrow as we add more players from the rest of the NFL Draft!