The 2019 NFLPA Rookie Premiere is coming next week! Blitz will be there to give collectors a special chance to receive Personalized Signatures from all 40 attendees.  Each card will be a 1-of-1 unique card signed by the player at the 2019 NFLPA Rookie Premiere. Collectors will have the opportunity to purchase special redemption card placeholders later this week. All 40 players that will be attending the NFLPA Rookie Photo Shoot will have packs available for purchase. Buyers will have the choice of having the card personalized to their Blitz username or name of their choice (limited to 30 characters). Any offensive names or usernames will not be permitted. In the event a player is unable to sign the card or does not attend, users will be contacted for appropriate compensation.
Instant Access Personalizations will be available for 1 week. Each placeholder card is limited to 10 copies total. Each completed personalized card will appear as a 1-of-1 in your collection.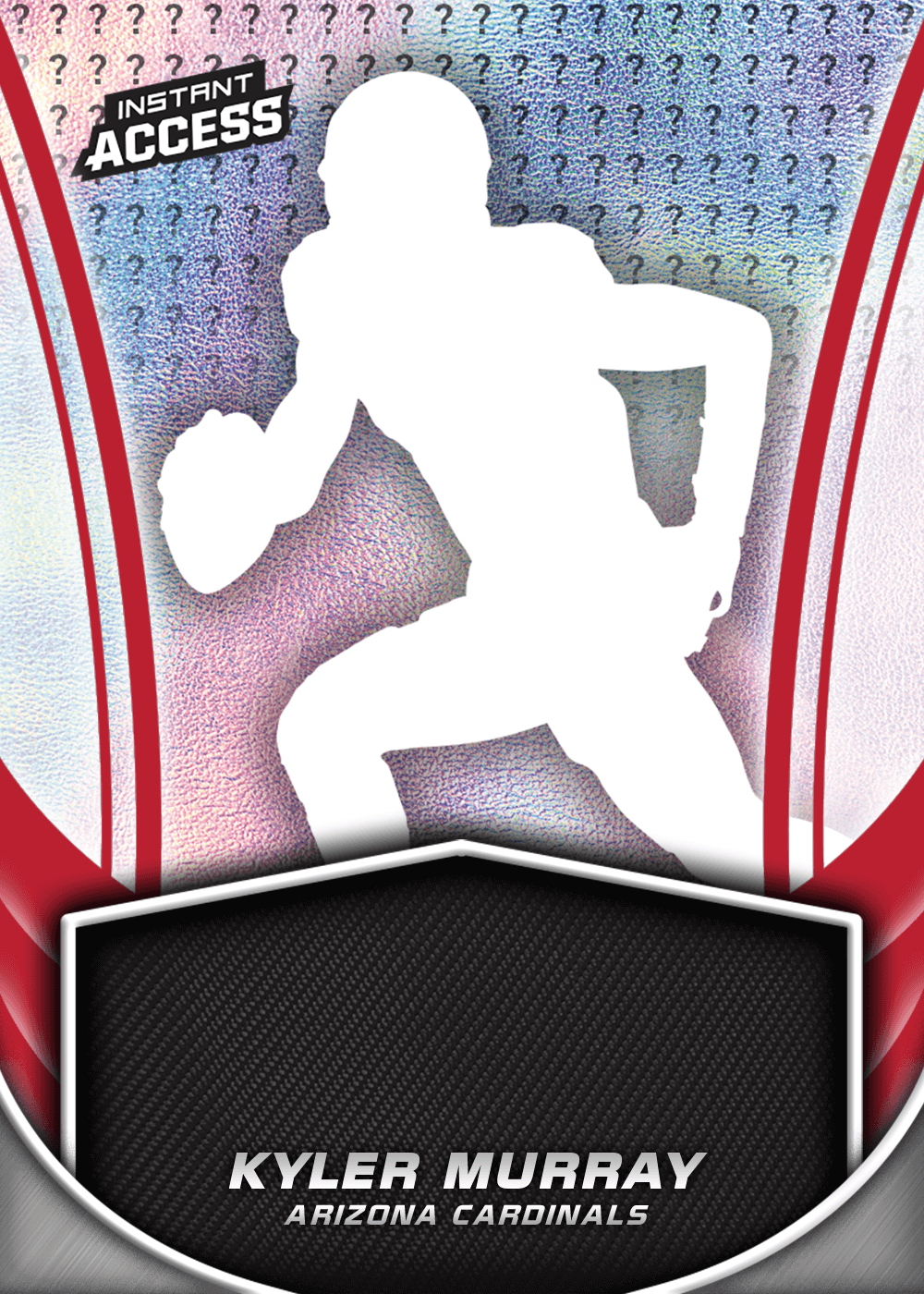 Placeholder redemption cards will be available later this week. There will be two ways to acquire the Instant Access Personalized Signature cards:
RPS Personalization Pack – 500,000 Coins  – Contains 1 personalized placeholder card specific to the player purchased
VIP RPS Personalization Pack – 300,000 Coins – Contains 1 personalized placeholder card specific to the player purchased
There will only be 10 total packs for each player available. You will have 1 week to trade your placeholder cards if desired. Owners of the placeholder cards will be contacted on 5/16 through in app messaging for the name they would like personalized on the card. Users have the option of using their Blitz username or a custom name (30 character limit). If you do not submit a custom name, your Blitz username will be used.
The cards will be signed by the athletes at the NFLPA Rookie Premiere on Saturday 5/18 and completed cards will be added to user collections the following week.
Here is a list of the 40 players scheduled to attend. Each player will have 10 total packs available:
| | | | |
| --- | --- | --- | --- |
| 1 | Kyler Murray | Arizona Cardinals | QB |
| 2 | Nick Bosa | San Francisco 49ers | DE |
| 3 | Daniel Jones | New York Giants | QB |
| 4 | T.J. Hockenson | Detroit Lions | TE |
| 5 | Dwayne Haskins | Washington Redskins | QB |
| 6 | Noah Fant | Denver Broncos | TE |
| 7 | Josh Jacobs | Oakland Raiders | RB |
| 8 | Marquise Brown | Baltimore Ravens | WR |
| 9 | N'Keal Harry | New England Patriots | WR |
| 10 | Deebo Samuel | San Francisco 49ers | WR |
| 11 | Drew Lock | Denver Broncos | QB |
| 12 | Irv Smith Jr. | Minnesota Vikings | TE |
| 13 | A.J. Brown | Tennessee Titans | WR |
| 14 | Miles Sanders | Philadelphia Eagles | RB |
| 15 | Mecole Hardman Jr. | Kansas City Chiefs | WR |
| 16 | J.J. Arcega-Whiteside | Philadelphia Eagles | WR |
| 17 | Parris Campbell | Indianapolis Colts | WR |
| 18 | Andy Isabella | Arizona Cardinals | WR |
| 19 | DK Metcalf | Seattle Seahawks | WR |
| 20 | Diontae Johnson | Pittsburgh Steelers | WR |
| 21 | Darrell Henderson | Los Angeles Rams | RB |
| 22 | David Montgomery | Chicago Bears | RB |
| 23 | Devin Singletary | Buffalo Bills | RB |
| 24 | Terry McLaurin | Washington Redskins | WR |
| 25 | Damien Harris | New England Patriots | RB |
| 26 | Miles Boykin | Baltimore Ravens | WR |
| 27 | Will Grier | Carolina Panthers | QB |
| 28 | Alexander Mattison | Minnesota Vikings | RB |
| 29 | Hakeem Butler | Arizona Cardinals | WR |
| 30 | Ryan Finley | Cincinnati Bengals | QB |
| 31 | Bryce Love | Washington Redskins | RB |
| 32 | Justice Hill | Baltimore Ravens | RB |
| 33 | Gary Jennings Jr. | Seattle Seahawks | WR |
| 34 | Benny Snell Jr. | Pittsburgh Steelers | RB |
| 35 | Riley Ridley | Chicago Bears | WR |
| 36 | Tony Pollard | Dallas Cowboys | RB |
| 37 | Jarrett Stidham | New England Patriots | QB |
| 38 | Hunter Renfrow | Oakland Raiders | WR |
| 39 | Easton Stick | Los Angeles Chargers | QB |
| 40 | Darius Slayton | New York Giants | WR |