New Panini Instant cards for the 2018 NFL Season have arrived on Blitz! Panini Instant brings the latest NFL action straight to your card collections! Panini Instant inserts feature significant moments, great plays and outstanding performances from throughout the season.
Panini Instant card are also available in physical form through the Panini American website. You can get the physical versions of the Panini Instant trading cards by going to the Panini Instant website (http://store.paniniamerica.net/panini-instant/nfl.html) and ordering there!
For our Blitz Digital fans, every week we will release new cards featuring outstanding performances and moments from throughout the NFL season. Cards will be available in a regular version and a special Signature Variation (unless noted).  All Panini Instant cards will be available for 1 week only or until sold out.
Today's Panini Instant release features highlights from Week 16, 17 and the Wild Card round of the Playoffs
All Panini Instant cards will now have a max limit and higher multiplier for Signature variations:
Instant – Max count of 500 EACH – Includes a 8x Contest Scoring Bonus
Instant Signature – Max count of 50 EACH – Includes a 18x Contest Scoring Bonus  
Week 16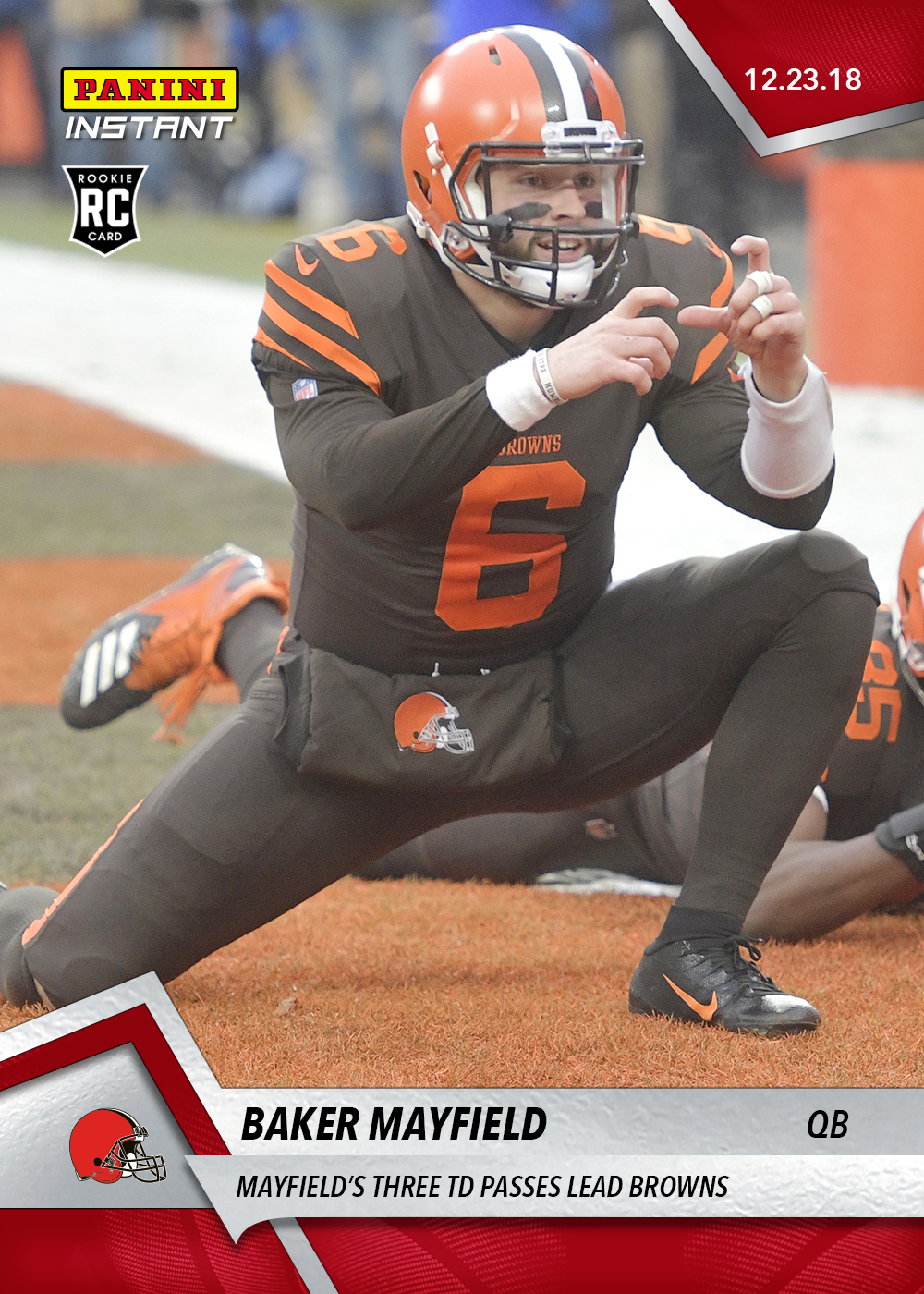 Lamar Jackson
Baker Mayfield
Tom Brady – NO SIGNATURE AVAILABLE
Sam Darnold
Week 17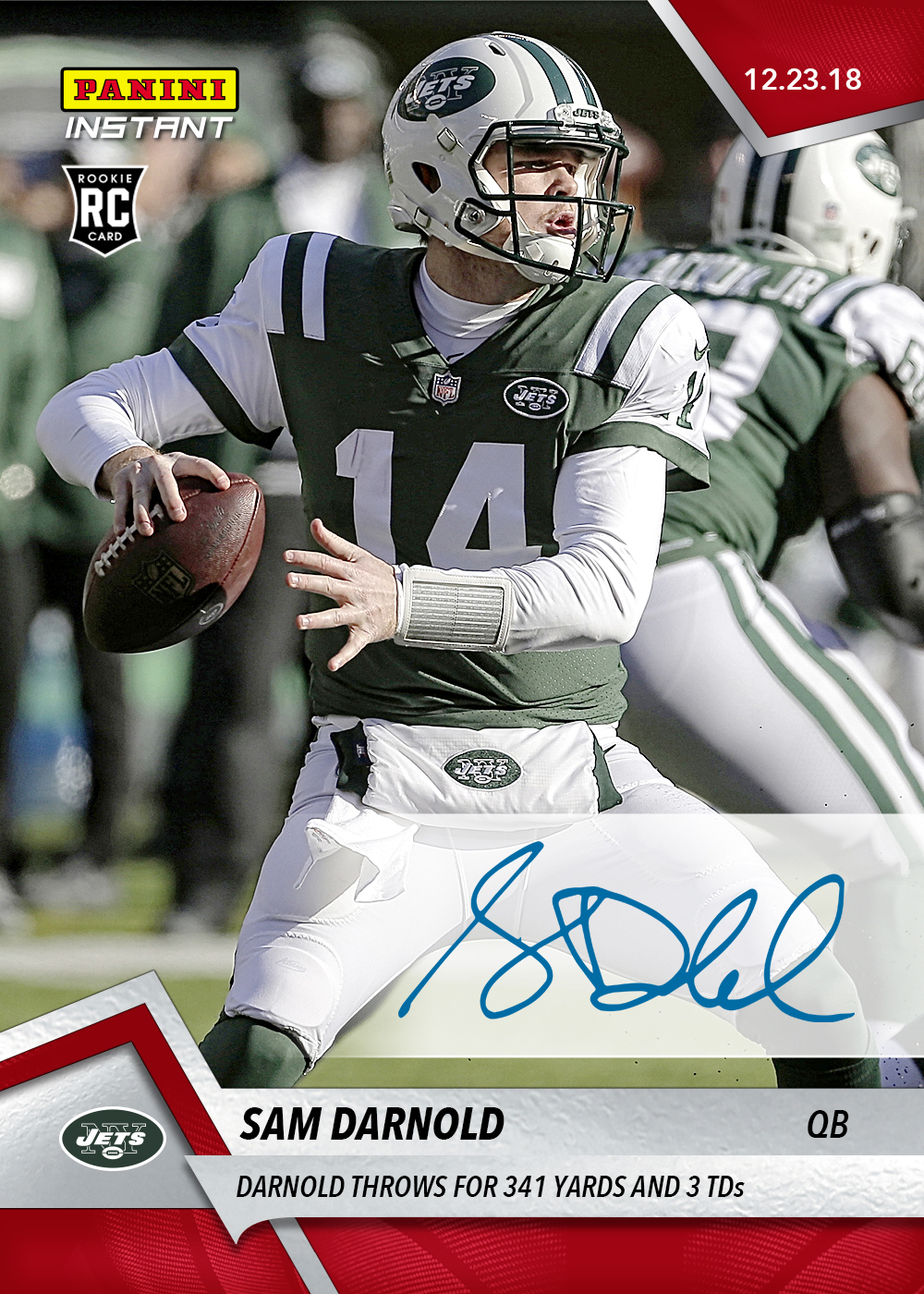 Tom Brady – NO SIGNATURE AVAILABLE
Josh Allen
Saquon Barkley
Lamar Jackson
Baker Mayfield
Wild Card Round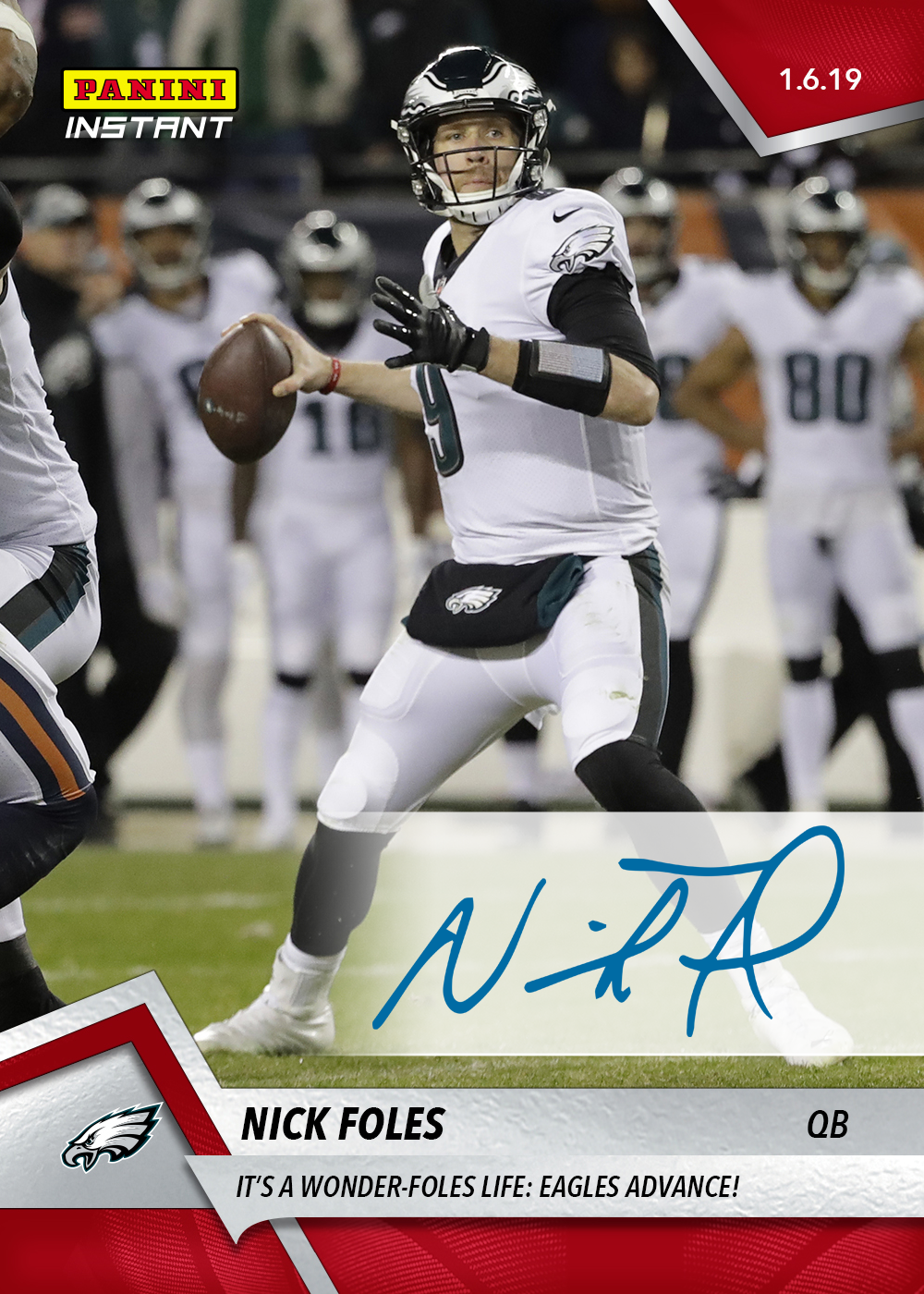 Keke Coutee
Marlon Mack
Michael Gallup
Dak Prescott / Ezekiel Elliott
Lamar Jackson
Mike Badgley – NO SIGNATURE AVAILABLE
Nick Foles
Instant cards are available in the following packs and will be available until 1/16/2018 at 11am EST:
SIGNATURES NOW AVAILABLE IN VIP COIN PACKS! ONLY 50 OF EACH SIGNATURE CARD AVAILABLE!
Instant Wild Card Pack – 500 coins – 1:5 chance for a Panini Instant Insert
Instant VIP Wild Card Pack – 500 coins – 1 Guaranteed Week Panini Instant Insert and 1:30 chance for Signature Variations
To gain VIP status and access the Blitz VIP Store, just make any coin purchase in the Blitz Coin Store. VIP store access is based on the amount of coins purchased. Visit the coin store for details!