***UPDATE*** The Mock Draft Poll incorrectly had the Lions at #3 and Dolphins at #5. This mistake will be corrected tomorrow before the draft for users who are yet to make their picks. For users that did make their picks, the correct answer is based on the Pick # and not the team that picks that player. This will eliminate any issues from Draft Day trades. For example, if you picked Tua Tagovailoa to be selected at #6 LA Chargers, but another team trades for the #6 pick, you will get credit for a correct choice if Tua is still selected at the #6 spot. The Mock Draft is based solely on the Pick # and not the team that picks the player. ****
Get your big boards ready before Thursday night's virtual draft, with the Blitz Mock Draft. (available soon)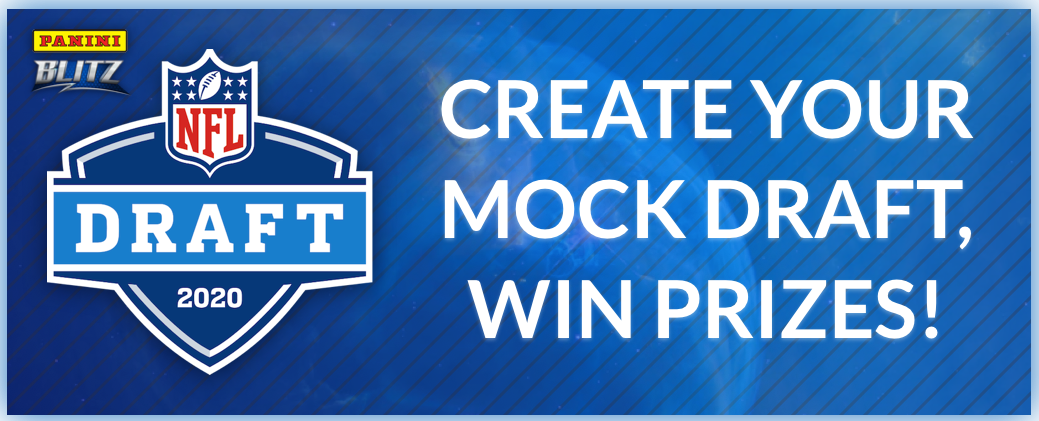 The concept is simple…winning is hard! Set your draft board to where you think each player will be selected, and come draft night, win prizes based on how many correct slots you were able to pick by picking the correct Draft # a player is taken! If a last minute trade happens it is the slot number that matters, not the team making the pick.
Check out below for some of the prizes you can win!
Stay tuned for an announcement on an exciting Draft Night program as well……

Note: The prize distribution will be on Tuesday, 28th April.