The new Flawless set is coming soon, but before it does we have a special deal available for last season's Flawless collection! Until midnight CST, you can avail the following Blitz Deal: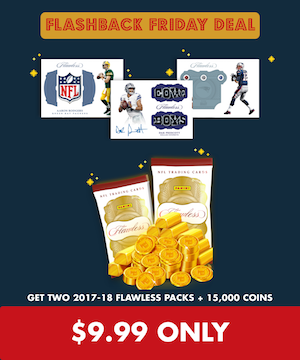 $9.99 – Includes 2 Flawless packs plus 15,000 Blitz Coins!
Deal rolls out at 10AM CST today! Don't miss out on your chance for this amazing offer! Get yours before the sale ends tonight!