Are you ready for the Conference Championship games?! To help you get ready for the big games and our Blitz contests, we have special Playoff Blitz cards to help make your Contest Teams even better!
Each Playoff Blitz insert features a 15X Contest Multiplier! Each team in the first round of the NFL Playoffs will be represented! Chase your favorite team or build your unstoppable Blitz Contest team!
Each team has 5 different players available for a total of 40 available Playoff Blitz cards. The new Playoff Blitz packs contain four new teams along with the 4 teams that prevailed after Wild Card Weekend. The Playoff Blitz cards could be the difference in a breath taking win or a heartbreaking loss this weekend for your Blitz teams. Get yours today and build your best team possible!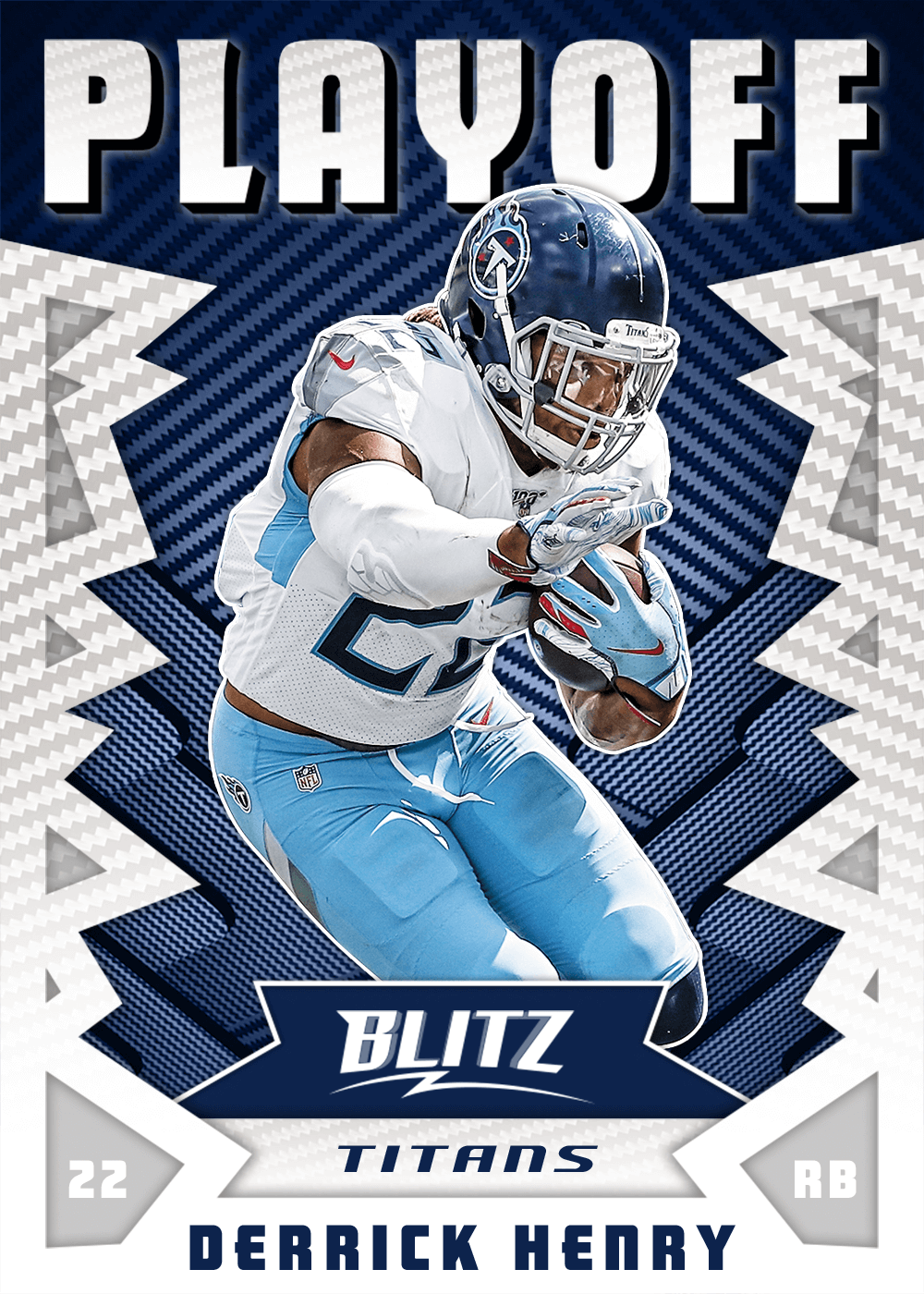 Look for cards from the following playoff teams:
Tennessee Titans
Kansas City Chiefs
Green Bay Packers
San Francisco 49ers
You can get the Playoff Blitz cards in the following packs and deals:
Playoff Blitz Pack – 500 Coins –  1:20 chance for a Playoff Blitz insert

Playoff Blitz VIP Pack – 500 Coins – 1:10 chance for a Playoff Blitz insert

Playoff Blitz Premium Pack – $4.99 USD – 4 Guaranteed Playoff Blitz cards PLUS 5,000 Blitz Coins